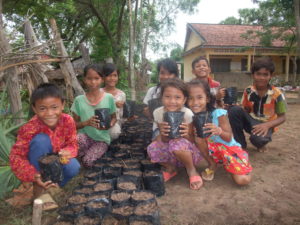 "Our goal is not to give because something is insufficient, but to find a way to create and build together. Our ambition is not just to help those who have been hurt by strife, but to construct a path towards preventing war."
These are the beliefs held by the international NGO "Japan International Volunteer Center" – commonly known as the "JVC." Ever since its inception in 1980, the JVC has – through activities dedicated to dealing with the roots of any issue – continued to provide support for people around the world, directly in the regions in which they reside.
The JVC now conducts local activities in 11 countries around the world, including Asia, Africa, the Middle East, and Japan. In addition to approximately 20 staff members in Tokyo who provide support to local activities, 70 locally sourced staff(together with expatriate members) provide 4 categories of services – "regional development," "humanitarian support/peace-building efforts," "policy proposals," and "domestic disaster relief efforts."
---
One of the regions in which the JVC provides "humanitarian support" is South Sudan, located in Africa. South Sudan became "the newest country" in the world after it gained independence in 2011 following a 20 year civil war between the north and south. However, domestic conflict has continued with a war between factions supporting the President and those backing the Vice-President, and on July 8, 2016, fighting erupted between armies of both factions in the capital city of Juba. On the night of July 11 both sides converged in a cease-fire, but the fighting had resulted in at least 300 dead, and approximately 40,000 people evacuated. Afterwards, the conflict had expanded to the region bordering Uganda, south of Juba, with armed groups actively mobilizing. Currently in Juba, there is confusion and chaos, making it difficult to tell who is friend or foe. The situation has worsened, with villages being burned and children slaughtered. Growing suspicion has begotten increasingly growing doubt, with fear and intensity on the rise.
Humanitarian Support/Peace-Building Efforts Group Manager Takaki Imai has worked to provide support in Sudan and South Sudan for over 10 years. In 2016, news of South Sudan was widely reported in Japan, and the JVC served as the only NGO from Japan to enter the region. In September and December of that year, as well as March of this year, the JVC provided support for food and medical supplies refugees who were driven from their homes by war and violence.
In a report dispatched from a March visit to South Sudan, the situation was disseminated as follows.
"In December, the government has begun nightly patrols conducted the military and the police, and it seems to have gotten results."
"Gunfire and murders have declined. Although robberies have not necessarily decreased."
When meeting with former JVC staff members, these were the sort of comments they gave.

Refugees have been streaming in to Juba from villages where fighting has continued.
However, under current financial circumstances, living in Juba is difficult.
"We can't even rent a place to live.
40 people are forced to live together in a tiny house"
This was a story told by a family who had fled to Juba after being attacked in the city of Yei.
"I can't send my children to school. I have no way of paying their tuition."
Mr. Imai appeared as a witness at a Lower House Budget Committee public hearing on February 21, 2017, to give his testimony on the situation in South Sudan. 2 weeks later on March 10, the Japanese government announced that it would withdraw its Self-Defense Forces troops stationed in South Sudan by the end of May.
The JVC's activities are not limited to only protecting the lives and livelihoods of people in such regions. As some of the few Japanese citizens who understand the state of local circumstances(and can offer testimony to such situations), they provide a valuable role and service for the nation on a domestic level as well.
In order to provide the necessary support to places that are in need, we require private funding(donations) from each and every one of you. Compared to subsidies granted by the government, private funding makes providing support possible to regions that are subject to various restrictions and conditions. We ask that you please lend your support.
---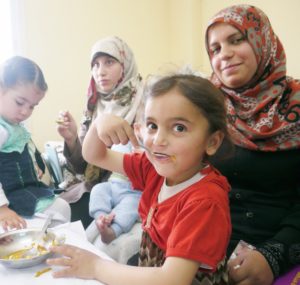 ■The following amounts can provide support for these activities:
・Approximately ¥1,000: One mother in Palestine can receive one training seminar to learn how to prevent her children from becoming malnourished.
・Approximately ¥4,000: We can purchase medicines to treat malaria for 10 persons in South Sudan, where such drugs are in short supply.
・Approximately ¥5,000: We can conduct one training seminar to develop staff who can provide vaccinations in villages in Afghanistan that do not have hospitals.
・Approximately ¥10,000: We can raise and plant 100 seedlings to help reforestation efforts in Cambodia.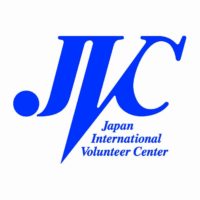 An international cooperation NGO, active in 11 countries around the world &nbsp...